Why Carry a range bag and a hand bag when you can carry NORB?
Original OffHand Gear design brings together style, function and durability.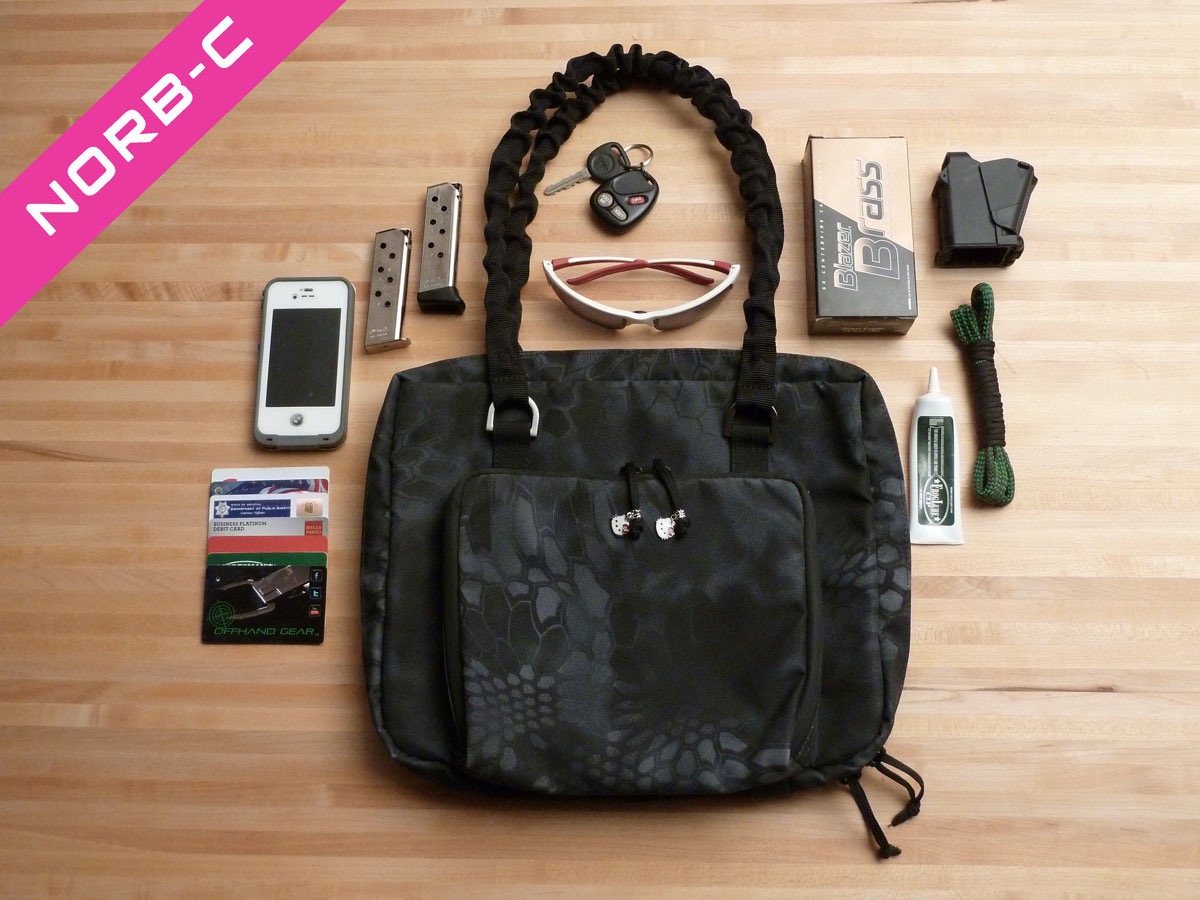 Whether you're headed from home to the range or getting a few minutes in during lunch, the NORB - No Ordinary Range Bag, series can help make your range time hassle free. No more having to use "that" bag, you know, the one we call "My Husband's Range Bag", because it is bulky, obvious and not made for us!
The NORB-C (No Ordinary Range Bag - Compact) is the li'l sister in the series. She is designed to replace that pistol rug you throw into your purse, backpack or briefcase. With room in the front separate pocket for your phone, wallet, an extra divided area you can even fit a small tablet, plenty of room for a small makeup bag (not included), built-in slots for credit cards and even an attached key fob.
In the back ambidextrous zippered area there are velctro straps to hold 1 small/compact hand gun, up to 4 magazines and a full box of ammo. Click here to see how the NORB-C can be your perfect solution for those quick trips to get some range time in.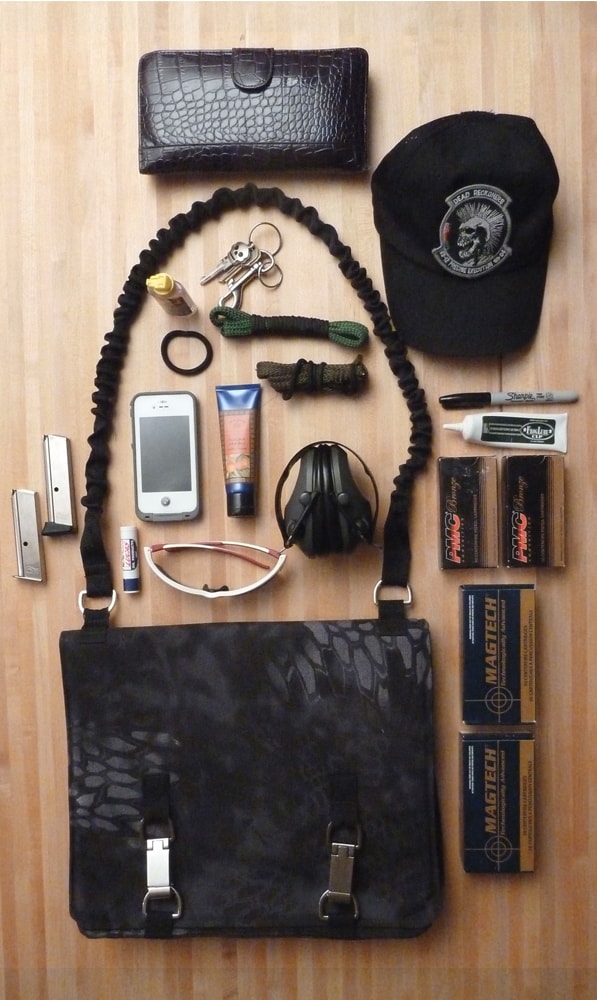 Designed by a woman shooter for women shooters, the NORB stays slim while having room for a large wallet, touch up makeup, hair ties, phone and of course everything you need for the range: pistols, mags, ammo, eyes, ears and even your cleaning kit! No, we didn't make room for the kitchen sink, but who needs one of those at the range?
Our Original NORB (No Ordinary Range Bag) was 8 months in the design phase. Being a woman, I dissected my range bag and created a list of why it was uncomfortable and difficult. I then took that list and went to the drawing board to not only solve the problems I faced, but also make it durable enough to last.
The bungie: "Why on earth does NORB have a skinny, bungie strap on it?" Well, where is your hand when you have that wide strapped bag on your shoulder? It's holding it on your shoulder, right? Wide straps are a better design for men so I started the design process with the strap and designed it after a bra strap. The OffHand Gear bungie strap will stay on your shoulder, so your hands are free for other things (coffee for me), and the bungie distributes all that weight when you walk. Walking with all your range gear, especially in heels, creates a lot of stress on our shoulder and heads right to our feet. With the bungie strap, the weight gives with you taking some of that pressure off of your feet and even more importantly off your shoulder. Of course you can also cross body carry NORB and that bungie makes it a little eaiser to get on and off.
Don't just take my word for it... check out all the media and reviews and see why this is NORB (No Ordinary Range Bag)
Like all OffHand Gear - NORB (No Ordinary Range Bag) is proudly made in the USA!